Testa di Moro
The Legend
The legend of the Moorish head goes back in the XI century, during the Moors domination in Sicily and as in most legends, is once again Cupid's fault (or credit). One day, a beautiful and honorable young girl living in the Kalsa, the arabic district of Palermo, was taking care of plants and flowers in the balcony of her house as she was used to. Suddenly, a Moor merchant who was passing by, fell in love with the beautiful girl who immediately returned his love.
They started having a love story until when she discovered he already had a wife and children waiting for him in his native land. She went suddenly crazy of jealousy and one night, while he was sleeping she thought of a way to make him stay with her forever! She therefore cut off his head and cleverly decided to use it as a vase to grow her beautiful basil plant. People walking down her balcony started looking at her flourishing plant of basil and became jealous of how bloomed her plants were, so they began to forge colourful clay heads pots wishing to have the same magic green thumb.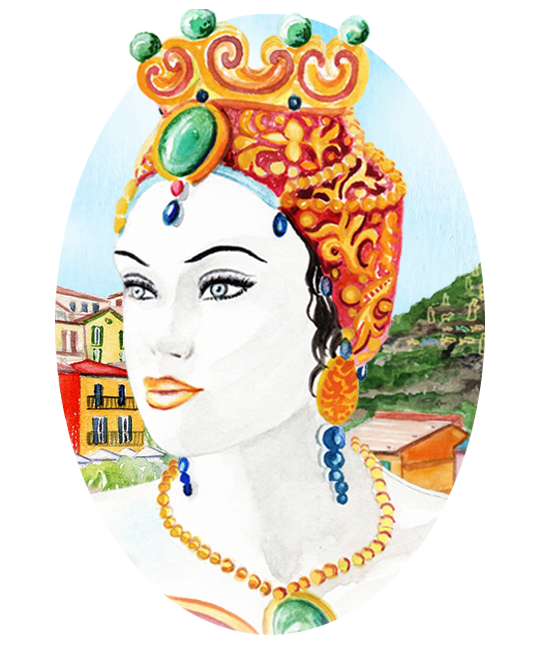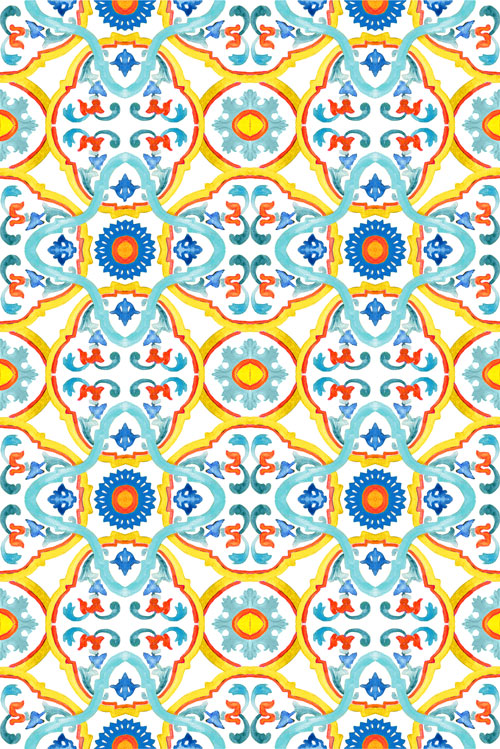 With the head of the young man he created an object similar to a vase which he placed on the balcony and planted a sprout of basil inside (he chose basil because, this fragrant plant, from the Greek "Basilikòs", king, represents precisely the herb of sovereigns).
In this way, bytaking care of the plants on her balcony daily, the girl continued to take care of her beloved. Every day she watered that basil with her tears, making the plant more and more flourishing and luxuriant. The neighbors, looking with envy at the plant that visibly grew emanating an intense perfume in that bizarre vase in the shape of a head, created terracotta vases that reproduced the same appearance as the one guarded by the girl.
For this reason, today every Testa di Moro that is produced bears a crown aimed at re-proposing the royal plant that originally embellished the head of the young Moro protagonist of the sad story.
La Regina
Overwhelmed by lost love, the girl watered the pot where she had planted the basil seeds with all her tears. The basil grew luxuriant as never before in that land but he was struggling to support himself. The girl decided that she had to make that plant become green, beautiful and fragrant, therefore she embarked on a journey in search of new territories with a mild climate that could be fertile place for the plant.